About the Training
---
7 Days Yoga Retreat in Rishikesh Come and receive the blessings of the Mother Goddess, rejuvenate and re-energize yourself with our yoga retreat Rishikesh, and let your own inner Light emerge as you discover your inner wisdom. Rishikesh – known as the "City of the Divine and Yoga"- is a spiritual center to which sages, rishis, saints and pilgrims have flocked for millennia. The roads of the city are lined with bustling market places of ethnic arts and handicrafts, fresh produce markets, holy shrines, and orange-robed sadhus. Then, the road narrows, the markets become more sparse and you come upon a footbridge, suspended high over the sacred Ganga river. As you cross this bridge, the sun streaming through the sacred Himalayas to warm your being, you will feel as if you have truly come home. come and joy our yoga retreat Rishikesh India a worth retreat for you
Main Highlights
---
Daily yoga sessions

Pranayama and meditation practices

Mantra and philosophy classes

Daily healthy vegetarian meals

7 nights of accommodation
Brief Summary
---
Availability
May | May | May | Jun | Jun | Jun | Jun | Jun |
Area
B-183 Nirmal Bag Pashulok
Food
Breakfast

Lunch

Dinner

Drinks
Yoga Styles
Hatha Yoga

Karma Yoga

Bhakti Yoga

Vinyasa Yoga

Ashtanga Yoga

Kundalini yoga
Syllabus for this training
---
Yoga Philosophy

Hatha Yoga twice a day

Kriyas

Pranayama (breathing techniques)

Bandhas (Yogic locks)

Meditation

Mantra Chanting

Kirtan

Human Physiology and Anatomy

One session of Ayurveda massage per week

Information guidance

trekking and beautiful site seeing of Rishikesh

Special Ganga Prayer Ceremony (Aarti) Tour

A daily schedule is subject to change depending on weather conditions
What's Included
---
Daily yoga sessions,

Pranayama and meditation practices

Mantra and philosophy classes,

Daily healthy vegetarian meals

7 nights accommodation

One session of Ayurveda massage per week

Information guidance,

trekking and beautiful site seeing of Rishikes

Special Ganga Prayer Ceremony (Aarti)

Tour.
Training Benefits
---
initiation into the enlightening world of yoga

A holy city with the holy river Ganges flowing through it, the banks of this river provide an ideal backdrop for these retreats, where the guests get to sit with yoga gurus and delve deeper into the philosophy of this ancient science form, which has the power to completely transform your life
Other Things to do
---
During your free time, you may take part in a special Gange prayer ceremony (Aarti) tour, trek and explore the city of Rishikesh, or take a peaceful nap
Meet the Instructors
---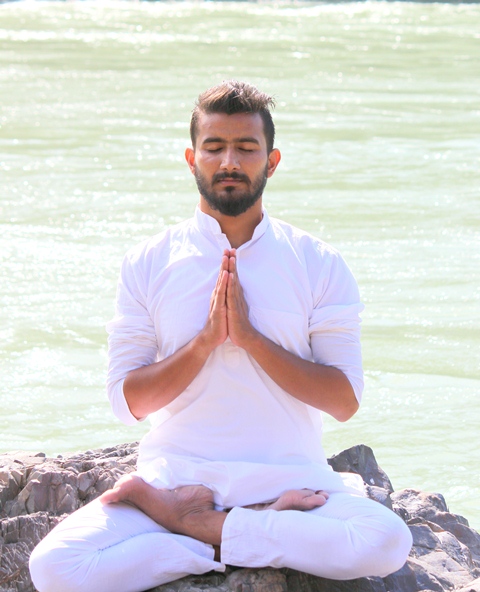 Yogi Lalit is a certified Yoga Teacher, He teaches hatha, hatha flow and multi style yoga. He is a yoga lover and also teaching from last 3 years in various yoga schools, personal workshops,He Born in Rishikesh in the holy place and he is doing yoga from last 4 years.He is a person with a dynamic personality and a very cool behavior towards his work.
...
Read More
---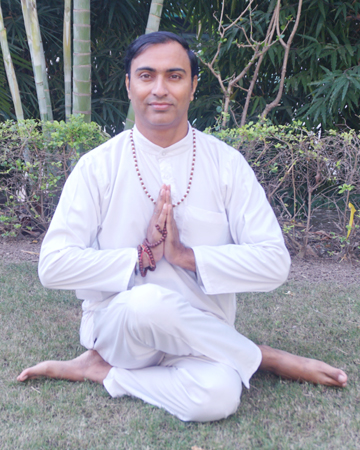 Praveen Rajput ji Teaching since last 7 years about MEDITATIONS, RELAXATIONS, Yogic practices, Principles and its Philosophy, creating a new experience's to be in blissful state.Have been teaching in various places in the country, in different Corporate (IBM INDIA, GENPECT, DLF builders), Ashramas, Community centres, Personal Training, Taking workshops and camps. Even having knowledge of different types of yoga on Jnana... Read More
---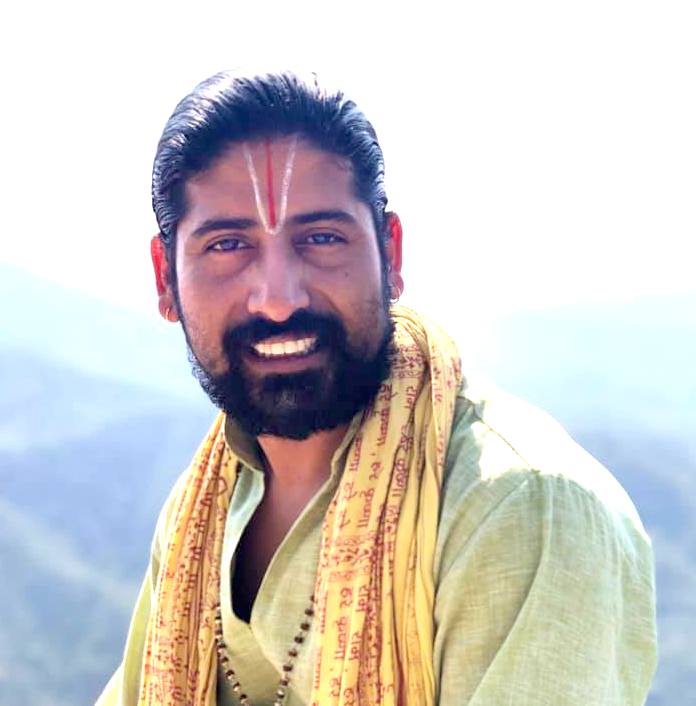 Mandeep Bhatt meditation,pranayama,mantra yoga teacher.Mandeep Bhatt started his yogic journey in Rishikesh 17years ago from Parmarth niketan ashram with gurukul lifestyle.where he studied Vedic science,Sanskrit,and yoga with great teachers of himalya.He left home in early age when he was 14years old.He is originally from village amni near to dev pryag.He belongs from traditional Brahmin family so he grown with all Vedic cult... Read More
---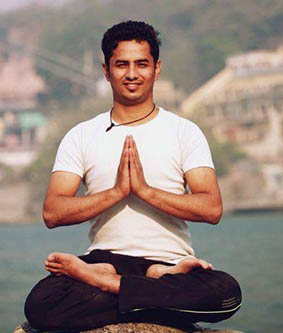 Devendra is a multi-style yoga trainer who has a great approach towards his teachings. He has a strong base in Hatha Yoga as he is a trained Hatha Yoga teacher. Professionally he has certificate and diploma courses in Yogic Sciences and now he also completed his Masters in Yogic Sciences. Apart from being a trained Hatha Yoga teacher, he is also a teacher of Ashtanga-Vinyasa flow. Variety of this multi-style teaching methods make him unique. He has a long-term experience of training people an... Read More
---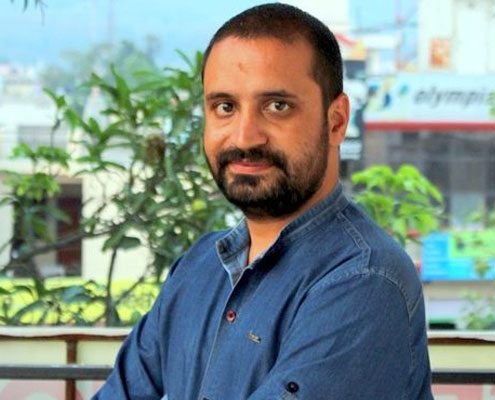 Yogi Mahesh Bhatt is an experienced yoga philosophy teacher who has a different and effective style of delivering his knowledge to others. During his studies, he was two times gold medalist in P.G. Diploma (yogic science) and in Masters in yogic science as well. He has been teaching in schools, colleges and also workshops. He also contributed his services overseas doing various workshops. Yogi Mahesh is highly skilled and ded... Read More
---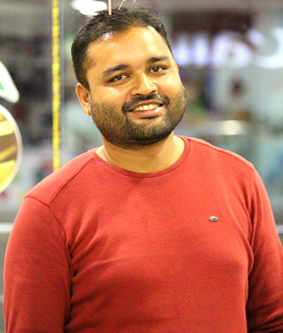 Kushal is a highly experienced Yoga Anatomy & Physiology teacher. He has been teaching for a couple of years incorporating Yoga with Anatomy and Physiology. He has a beautiful style of merging spiritual science with modern science. He strongly believes that is is very important for a person to know one's body structures in order to get deeper into their consciousness and he is making this journey easier for people. ... Read More
---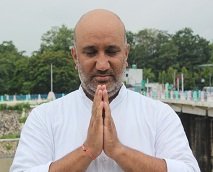 Pandit Sachitanand, the founder of Shiv Siddh Yog Peeth was born in the Himalayas, in a village named Likhwar Gaon, Tehri Garhwal, Uttarakhand. He was born in a Brahmin family and brought up in very spiritual environment learning from his Grandfather. He started learning yoga as a young boy and was focused towards the welfare of people. He decided to go to the capital of Yoga, Rishikesh. In his young ages, he learned yoga fro... Read More
---
How to Reach
---
By Air:
Dehradun Jollygrant airport is nearest airport for come by Air Rishikesh which is just 25 kms far from here

There are daily flights from New Delhi to Dehradun

There is also Air India flight from Lucknow on Tuesdays, Thursdays, Saturdays and Sundays

Air India, Jet Konnect & Spice Jet are major airlines which have daily flights from Delhi to Dehradun
By Train:
Rishikesh has Railway connectivity with limited trains

Haridwar Railway station is very close (35 kms far) so its best option to reach Rishikesh by train

Shatabdi Express (Train Number 12017), A/C Special (Train Number 12205) & Mussoorie Express (Train Number 14041) are one of the best options to reach Haridwar from New Delhi

Haridwar to Rishikesh you can hire taxi or you can hire auto rickshaw

Important Note: All information is updated frequently for public interest and mistakes in above information are purely unintentional

Please feel free to inform us if you find mistakes in above information
By Road:
Rishikesh by road is well connected by road to other Indian cities

Rishikesh is just 245 kms far from New Delhi by road

Haridwar to Rishikesh distance is just 30 kms

Dehradun is 50 kms far from here

You can get Govt Buses for Rishikesh from New Delhi, Haridwar and Dehradun

New Delhi to Rishikesh bus takes normally 07 to 08 hour to reach here

Rishikesh to Haridwar is just 45 minuts journey
Common Faclilites
---
Cancellation policy
---
Non Refundable