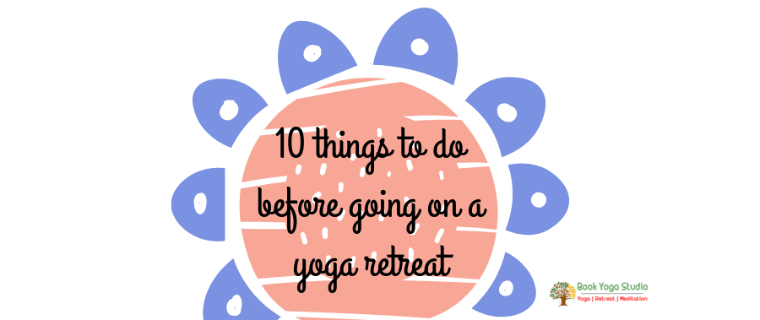 1. Research - you are going to a new place, city, country, so you need to research everything about the place you are going to and the kind of people you will be meeting there. Also, there are lots of yoga retreats in your chosen city or country so you also have to do research into each of them to decide if its right for you. Try looking into the location of the yoga retreat, its accessibility from the nearest airport/train station, its ratings from past visitors, facilities provided, and all the things you want to look into when being there.
2. Be picky - since there are lots of yoga retreats in your chosen city or country you need to become picky and select only the best one, and the one that suits you the most. So keep your options wider and pick the right yoga retreat for you.
3. Shift your mindset - yoga retreat is not just about doing yoga in a new place, a yoga retreat gives you an opportunity to experience in a different way. You get to meet new people, learn about their culture, experience new food, know your body and get spiritual learning while doing yoga. For all this you need to shift your mindset into that zone, you are getting out of your comfort zone and for this, you need a complete change in the mindset to sail smoothly in your yoga journey.
4. Pack the right gear - going to a new place can be daunting when it comes to dressing up as the locals there, yoga is all about being free and embracing yourself so in order dress appropriately for the location pack clothes as per what the locals there wear or you can buy them there also. Keep a water bottle, toiletries, and other necessities so you don't get hopeless there when you need anything.
5. Keep woolen clothes - the weather is different in different parts of the world, so it is vital to keep some woolen clothes for the retreat.
6. Get your finances right - yoga retreat is not something so budgety nor so expensive but apart from the expenses of the yoga retreat, you should plan in advance all your financial matters. Matters like the additional expenses that may occur during your time in the yoga retreat, the traveling expenses, shopping all these things that you plan to do there and also the emergency funds, keep the currency exchanged in advance.
7. Research the size of the retreat - yoga retreat is experienced in a group of people, and the number of people may vary differently for different yoga schools. Research in advance about the number of people that will be set for a yoga retreat program. This will help you as a minimal number of people will help you get more attention from the instructor and you can enjoy the retreat experience better.

8. Clothes as per the culture - going for a yoga retreat in a new country gives you an opportunity to dress as per the cultural background of that country, research about the clothing and buy some clothes when you reach there.
9. Get your gut ready - going to a new place and eating the food can cause an imbalance in your system and as you are habituated to the diet you already have so you need to prepare your gut in advance to endure and digest the food in the yoga retreat.
10. Clear your schedule - so the planning is almost done and now you are ready to go ahead and book the retreat for yourself. But sometimes the availability may not fit for you so you need to check your schedule in advance and decide when you will be ready to attend the yoga retreat without hindering your work.