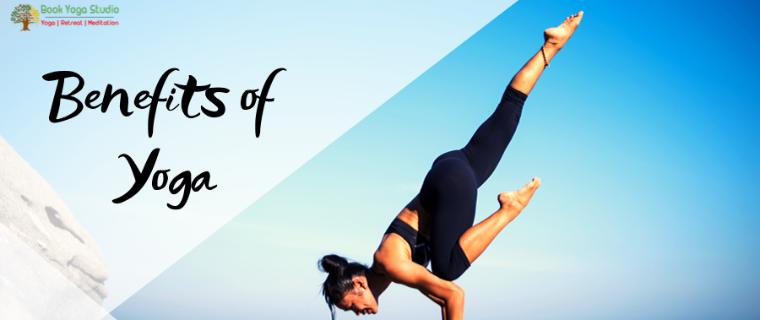 Yoga is the sole source of finding peace within and discovering our spiritual side. Yoga helped people all around the world in gaining better mental and physical strength which ultimately helped them in improving their productivity at work, better relationships, stress free life and better physical strength.
Yoga is full of magical benefits and any one doing yoga can see lots of changes in their overall health and even yoga can cure many diseases. Keep reading and discover the ultimate benefits of doing yoga daily.
Ultimate benefits of yoga
IMPROVES MENTAL HEALTH

IMPROVES FLEXIBILITY

IMPROVES HEART RATE

CURES DEPRESSION

BUILDS CORE STRENGTH

CURES BACK PAIN

IMPROVES SLEEP QUALITY

IMPROVES POSTURE
IMPROVES MENTAL HEALTH
Yoga helps us to calm our brain and stop those recurring and negative thoughts and improves our mental health. The whole day our mind is filled with different types of thoughts and emotions and all these have an effect on our body, yoga helps in soothing down those emotions and bring mental peace to us.
IMPROVES FLEXIBILITY
Many yoga poses help us reach our body's limit to maximum flexibility. Yoga thus benefits in improving physical flexibility and stretching capacity of the body.
IMPROVES HEART RATE
The breathing exercises in yoga helps in regulating the heart rate and improve heart's health. This is one of the main benefits of doing yoga, it completely improves the heart rate of the individual.
CURES DEPRESSION
Yoga helps in curing depression and anxiety, the negative hormones which builds up in our system and affects our mental and physical health. Yoga helped lots of people around the globe in curing their depression and living a stress free life.
BUILDS CORE STRENGTH
Yoga asanas are mainly focused on building the core strength of the individual as the main motive of yoga is healing from within, so the yoga gives us the benefit of improving our core strength and have better functionality.
CURES BACK PAIN
Today's modern life has become quite hectic and the constant sitting in front of our gadgets has made us lethargic and also invited lots of diseases, back pain and posture disorders are becoming common today. The stretching and poses of yoga helps greatly in curing back pain and improves our overall posture.

IMPROVES SLEEP QUALITY
Deep breathing techniques like kapalbhati helps in opening our mind's blocked cells and improves sleep quality. The asanas meant for sleep benefits the most in regulating the sleep system.
IMPROVES POSTURE
We are always sitting for work and this messes up our sitting and standing postures. The stretching during asanas helps a lot in correcting the postures of the individual and avoiding any pain or injury in the joints or muscles.
If you are starting yoga today, check out this article to have an overview of starting yoga
https://www.bookyogastudio.com/blog/how-to-start-your-yoga-journey-things-to-know
Thank you for reading..